Stenoglottis longifolia Hooker F. 1891, common called The Long-Leafed Stenoglottis was in flower in the Orchid House of the National Botanic Gardens, Glasnevin. It has a tiny flower on average measuring 1 to 1.2 cm.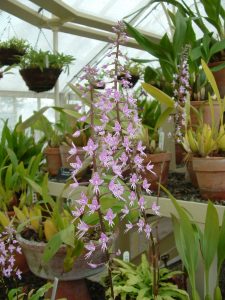 Stenoglottis longifolia is a medium sized cool growing terrestrial or lithophyte from Natal and Zululand, South Africa. 6 of the 8 known species are endemic to South Africa. Naturally occurring on mossy rocks, it is the tallest plant in the genus Stenoglottis.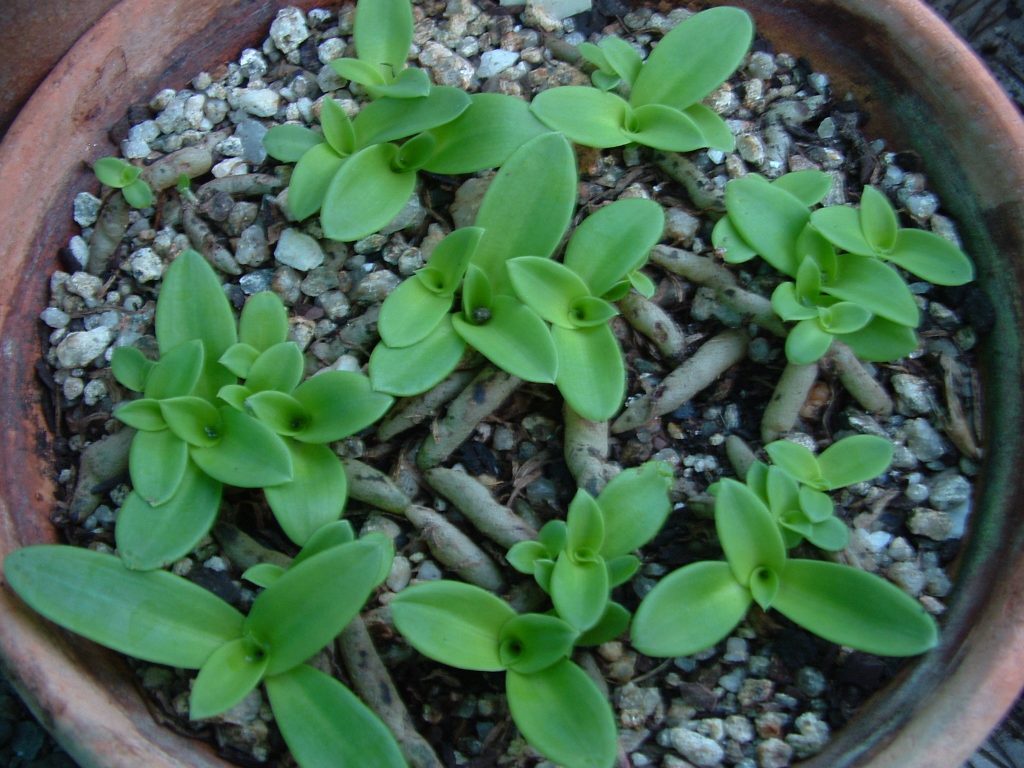 Its leaves are oblong, light green and arranged in a basal rosette, its blooms which open gradually mainly occur in late summer and autumn. Due to the length of the flowering stem (can be 35 cm long) the whole plant maybe in flower for up to 3 months.
Stenoglottis longifolia prefers growing in a fast draining medium such as coarse sandy soil in cold temperatures, moderate light and ample water while growing. In a few years the plants can form massive clumps and can be easily divided when repotting