Paphiopedilum 'Angel Hair' is an orchid hybrid originated by H. Doll in 1991. It is a cross of Paphiopedilum Saint Swithin x Paphiopedilum sanderianum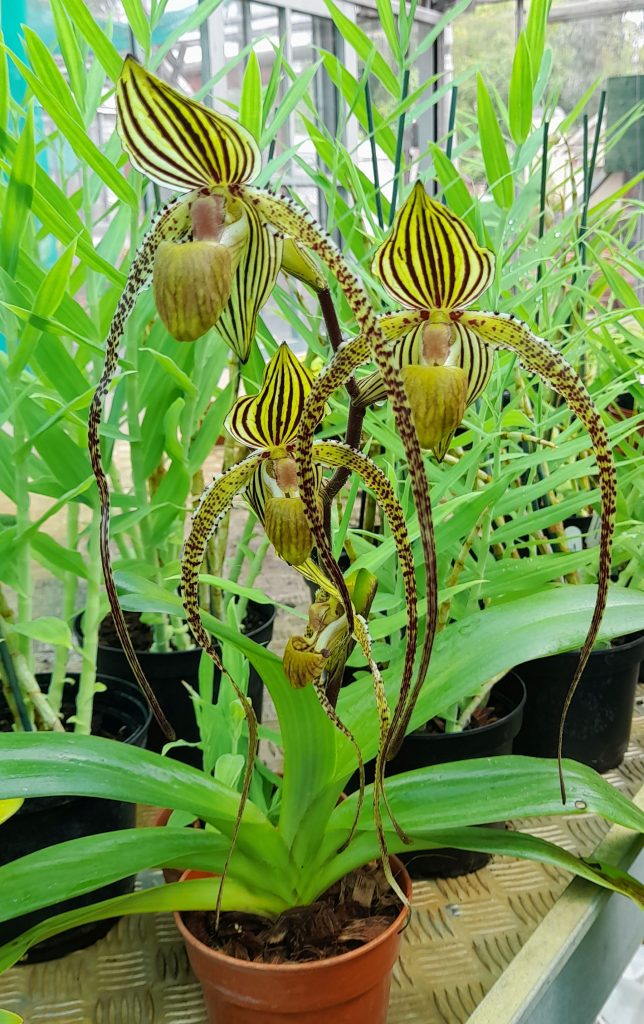 This fabulous Paphiopedilum came to the collection as part of the late Mark Garvey's collection. The label attached was Papiopedilum 'Angel Hair' (P. St.Swithin 'Jeanie' AM/AOS x P. sanderianum)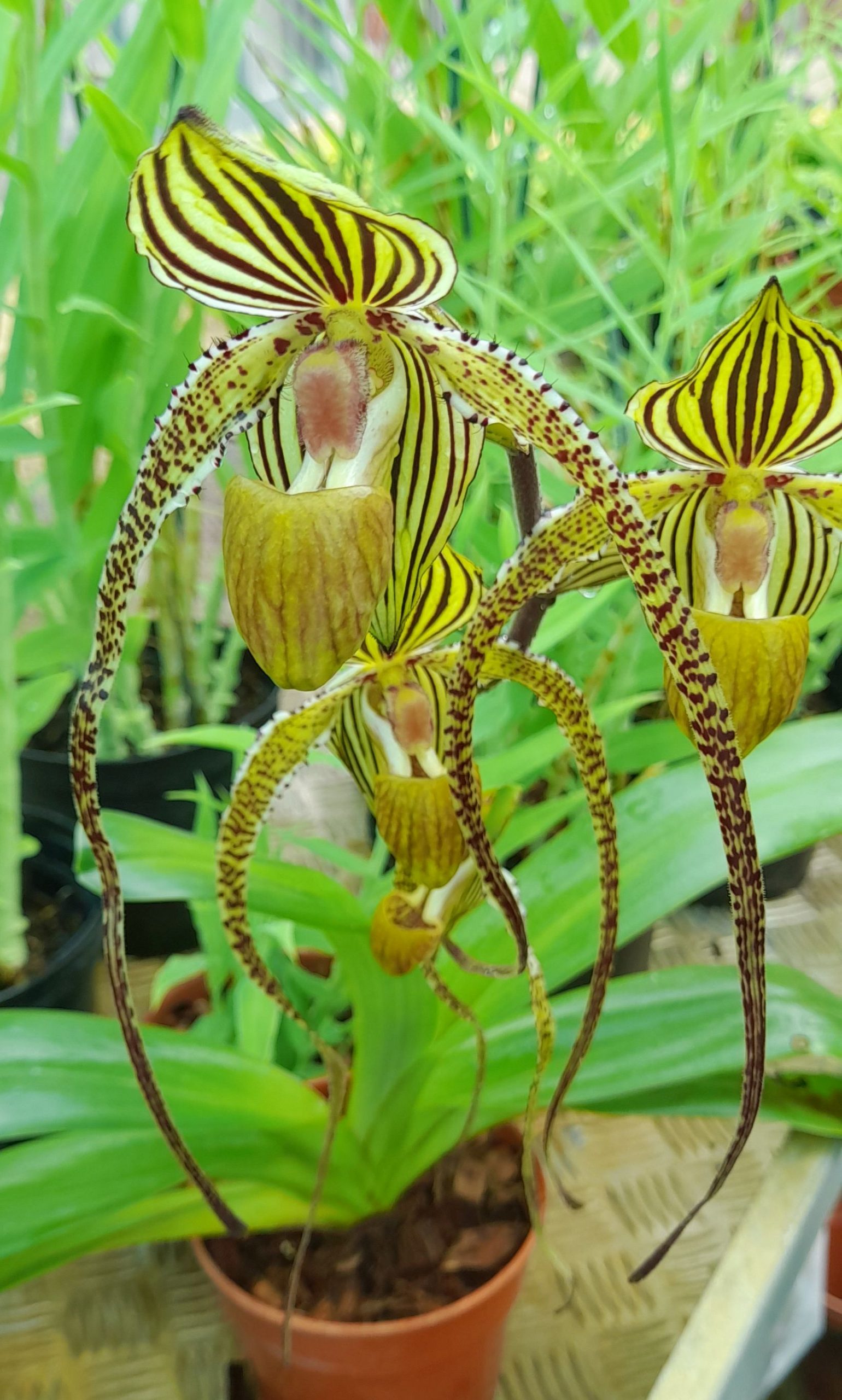 Paphiopedilum sanderianum, common name Sander's Paphiopedilum has a flower Size of 10 cm. It is a medium sized, hot to warm growing, lithophytic species found on south-eastern limestone cliffs in Borneo.
It generally has 4 to 5 glossy green leaves, which can grow anything up to 45cm long and 5cm wide.
The maximum length of the flowering stem is 60cm and produces multi-flowered blooms in the spring, which open simultaneously. The distinguishing feature is the exceptionally long, thin curled petals that measure be 60cm or more.
It will benefit greatly from a large night temperature change on any window sill. It likes a well-drained, neutral compost that's kept moist.
Paphiopedilum Saint Swithin (rothschildianum x philippinense) likes a semi shady aspect with temperatures around 18degC. Kept moist all year round and like Paphiopedilum sanderianum it likes a good nighttime temperature difference. It should produce blooms in the winter into the spring.